Employers
Job Seekers
Welcome to DentalJobs.net!
We cater to dental professionals only and list jobs and resumes in all 50 states. You will find listings for dentists, assistants, front office staff, hygienists and lab technicians.
What We Do
Connect dental professionals with dental offices needing qualified staff. We also provide current salary survey information to help you determine what is a fair wage for your location and your profession.
Dentaljobs.net has been featured in: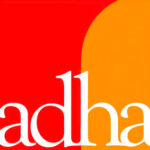 Testimonials
I do appreciate being accessible to and from your web site. So once again I thank you dentaljobs.net for helping me with my quest.
Just a note to let you know that I have hired someone through your listing. Its early, yet, but she seems to be working out quite well, and I'm quite pleased. Thanks so much for your service!
This is a wonderful site full of useful information.
I currently have a job listing with you. I have received several quality resumes and have hired what I believe will be a great assistant. Thanks much for the help!
I enjoyed your resume process. Your "helpful ideas" I found very supportive in creating my resume . Thank you for the opportunity to post my job search, thru your web site.
I started my new job, & my resume was only posted less than a week, thank you!!!
Thank you. Your website found me the best hygienist I've ever had.
I just wanted to let your company know that because of this site I have found a wonderful job.
Another great Newsletter! Congratulations... I really enjoy receiving them. Keep up the good work.
I tried lissting my job in other web sites, but yours is the best! You had the most complete resumes and job seekers responded immediately. I will only use YOUR service from now on.
I have experienced using your site 3 different times. I have had very positive experiences each time. We recently used your site to replace me at my last job as the front office manager. We first made the mistake of using the local newspaper, which cost a fortune and did not bring us the level of professional applicants that we had hoped for. Soon after he placed his ad on your site he had 3 or 4 great resumes to call on. He soon hired a very qualified replacement for me. At the same time I had my resume` on your site and I was receiving and making several calls to very good offices and soon found a wonderful job in the city I was moving to.
Los Angeles and Sacramento, CA
This is the first time that I had the opportunity to read your newsletter and I enjoyed it very much. I look forward to reading future publications from your company. As an Instructor I am always looking for short informative articles to share with my class. Thank you and keep up the good work.
Thank you so much for your website! I have taken a job as a RDA thru DJN. Thank you again.
I have found a job. Thank you so much. Dentaljobs.Net is the Best! Have a good day.
I have already heard from a Dentist in my area and my resume was posted for less than 3 hours!
Thanks "Dentaljobs.net" by providing a great service, especially during these extra challenging economic times.
Thank you for the salary information for Alameda County on the DentalJobs.net web site. It proved useful in my last salary negotiations
I absolutly love receiving your monthly newsletter. The information is most informative and used frequently in daily practice. I am clinical faculty at Marquette Dental School and wow my students with the information I have that I am able to share with their patients. Both learn, student and patient. Thanks.
Thank you so very much......I have always had such wonderful success when using your website I am really looking forward to finding my new dental position with your help again !!!!
Thank you for your help Linda. We did hire someone and putting an add on your website was the best thing we have done in looking for employees and we will spread the word and start here when we need to hire again. Again thank you for your help, it was definitely a positive experience.