Employers
Job Seekers
Welcome to DentalJobs.net!
We cater to dental professionals only and list jobs and resumes in all 50 states. You will find listings for dentists, assistants, front office staff, hygienists and lab technicians.
What We Do
Connect dental professionals with dental offices needing qualified staff. We also provide current salary survey information to help you determine what is a fair wage for your location and your profession.
Dentaljobs.net has been featured in: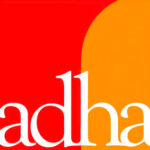 Testimonials
Thank you for the salary information for Alameda County on the DentalJobs.net web site. It proved useful in my last salary negotiations
Thank you for the invitation to your website. I found it very nice and to be quite thorough. We will use it in the future to advertise positions as they come available. Thank you again.
Just a note to let you know that I have hired someone through your listing. Its early, yet, but she seems to be working out quite well, and I'm quite pleased. Thanks so much for your service!
Thank you so very much for your support! I was blessed to find a job that I absolutely love! GOD is good! Have a blessed Christmas season!
Thank you for always keeping your job listings so current. Other sites leave job postings far beyond the listers need, and it's very frustrating to contact an employer only to learn the position has been filled for months, and the posting isn't being deleted. I really appreciate the frequency and accuracy with which you maintain your job posting page. Thanks so much.
This is a great website to find a job in the dental field. I found my current job on this site and have been employed there ever since! Thank you dentaljobs.net!
This is a great website. I think this is a great resource. I will be spreading the word in my area. Website was very easy to navigate. Good job.
Thank you again for your great service. We did have a good response from applicants contacted.
Another great Newsletter! Congratulations... I really enjoy receiving them. Keep up the good work.
I've had a response from an Endodonics office in Knoxville. Once again Thanks!
I started my new job, & my resume was only posted less than a week, thank you!!!
I have appreciated your newsletter and hope to continue receiving it. I am a dental hygienist practicing in Nepal, and don't have much access to journals that are not online, so your newsletter is quite valuable to me.
HI Linda: Thank you for your internet service - I was able to hire an excellant RDH, meeting all of our needs.
I currently have a job listing with you. I have received several quality resumes and have hired what I believe will be a great assistant. Thanks much for the help!
I have appreciated your newsletter and hope to continue receiving it.
I successfully found a financial coordinator through dentaljob.net, so I decided to ask your help to find me a dental hygienist.
Thank you very much. We interviewed a great candidate today! Your listings have many qualified applicants.
I do appreciate being accessible to and from your web site. So once again I thank you dentaljobs.net for helping me with my quest.
Thanks so much for the notice about the class on Feb. 25. I really needed the units and the time worked out great. I wouldn't have known about it otherwise.
I have already heard from a Dentist in my area and my resume was posted for less than 3 hours!