Employers
Job Seekers
Welcome to DentalJobs.net!
We cater to dental professionals only and list jobs and resumes in all 50 states. You will find listings for dentists, assistants, front office staff, hygienists and lab technicians.
What We Do
Connect dental professionals with dental offices needing qualified staff. We also provide current salary survey information to help you determine what is a fair wage for your location and your profession.
Dentaljobs.net has been featured in: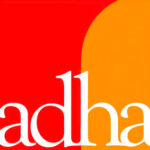 Testimonials
I would like to thank you so very much for your site. Got a positive response from my resume, found a great dental office just a few blocks from my house!
I just realized that I never told you that we hired for our RDH position. I'm excited to say that our candidate did find our job on your site and it saved us paying for expensive newspaper ads or outrageous fees.
Thanks for having this exceptional service available to me! I haven't had a spot to fill in my office for 10 years and I know that your site will be a place the best candidates look. Cheers
Thank you for always keeping your job listings so current. Other sites leave job postings far beyond the listers need, and it's very frustrating to contact an employer only to learn the position has been filled for months, and the posting isn't being deleted. I really appreciate the frequency and accuracy with which you maintain your job posting page. Thanks so much.
From the years when you stared your website until now, I am very please that all the settings have remaining constant but practical, all the sites are very useful.
Keep up the GREAT work! It's great getting updates from the website through my email address.
Thank you for the salary information for Alameda County on the DentalJobs.net web site. It proved useful in my last salary negotiations
I got a job through your website. I will recommend your site to dentists and staff.
I have already heard from a Dentist in my area and my resume was posted for less than 3 hours!
I tried lissting my job in other web sites, but yours is the best! You had the most complete resumes and job seekers responded immediately. I will only use YOUR service from now on.
I have appreciated your newsletter and hope to continue receiving it.
Now that you have so beautifully explained just how the website works it reconfirms my initial belief that your service process exceeds all others. Much, much thanks.
I do appreciate being accessible to and from your web site. So once again I thank you dentaljobs.net for helping me with my quest.
I have found a job. Thank you so much. Dentaljobs.Net is the Best! Have a good day.
I've had a response from an Endodonics office in Knoxville. Once again Thanks!
My name is Wendy. I found this wonderful job through your service which is only 2 minutes away from my house. I am absolutely thrilled!!! Thank you so much for your patience in letting me continue my posting on your service. I truly believe this is the job for me and I hope to continue my employment for many, many years to come. Thank you again Linda!
We hired someone and it was an applicant that I got through Dental Jobs! She started this week and I think she is going to be a great fit. Many thanks.
Thank You for your prompt response and great services , Linda
Thank you very much! I have just accepted a job. Thank you very much!
I enjoyed your resume process. Your "helpful ideas" I found very supportive in creating my resume . Thank you for the opportunity to post my job search, thru your web site.