Employers
Job Seekers
Welcome to DentalJobs.net!
We cater to dental professionals only and list jobs and resumes in all 50 states. You will find listings for dentists, assistants, front office staff, hygienists and lab technicians.
What We Do
Connect dental professionals with dental offices needing qualified staff. We also provide current salary survey information to help you determine what is a fair wage for your location and your profession.
Dentaljobs.net has been featured in: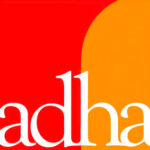 Testimonials
I enjoyed your resume process. Your "helpful ideas" I found very supportive in creating my resume . Thank you for the opportunity to post my job search, thru your web site.
Thank You for your prompt response and great services , Linda
Thank you so very much......I have always had such wonderful success when using your website I am really looking forward to finding my new dental position with your help again !!!!
I've had a response from an Endodonics office in Knoxville. Once again Thanks!
I get plenty of calls from my listing on the I CAN TEMP page... I thank you so much for such a great website.
I'm just writing to tell you that I have been working now for a month. After I put my resume on Dentaljobs.net I got a working interview the very next day. So once again thank you so much for your wonderful website.
Thank you for your help Linda. We did hire someone and putting an add on your website was the best thing we have done in looking for employees and we will spread the word and start here when we need to hire again. Again thank you for your help, it was definitely a positive experience.
I do appreciate being accessible to and from your web site. So once again I thank you dentaljobs.net for helping me with my quest.
I tried lissting my job in other web sites, but yours is the best! You had the most complete resumes and job seekers responded immediately. I will only use YOUR service from now on.
My name is Wendy. I found this wonderful job through your service which is only 2 minutes away from my house. I am absolutely thrilled!!! Thank you so much for your patience in letting me continue my posting on your service. I truly believe this is the job for me and I hope to continue my employment for many, many years to come. Thank you again Linda!
HI Linda: Thank you for your internet service - I was able to hire an excellant RDH, meeting all of our needs.
I have found a job. Thank you so much. Dentaljobs.Net is the Best! Have a good day.
From the years when you stared your website until now, I am very please that all the settings have remaining constant but practical, all the sites are very useful.
Thank you for the advice, and thanks for fixing my resume. I have found your website to be a great resource.
I just wanted to inform you that I have found a job that I am extremely happy with. Actually, the employer found me through this website. Thank you very much, the site worked out great for me!!!!!!
Thanks for your wonderful web site, just found the PERFECT job as a receptionist.
I currently have a job listing with you. I have received several quality resumes and have hired what I believe will be a great assistant. Thanks much for the help!
We have filled the position of RDA. Thank you for having the avenue to bring in an optional resource for applicants and practices to connect.
I successfully found a financial coordinator through dentaljob.net, so I decided to ask your help to find me a dental hygienist.
Another great Newsletter! Congratulations... I really enjoy receiving them. Keep up the good work.