Employers
Job Seekers
Welcome to DentalJobs.net!
We cater to dental professionals only and list jobs and resumes in all 50 states. You will find listings for dentists, assistants, front office staff, hygienists and lab technicians.
What We Do
Connect dental professionals with dental offices needing qualified staff. We also provide current salary survey information to help you determine what is a fair wage for your location and your profession.
Dentaljobs.net has been featured in: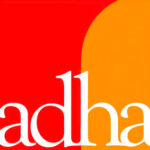 Testimonials
We have filled the position of RDA. Thank you for having the avenue to bring in an optional resource for applicants and practices to connect.
Thank you for the invitation to your website. I found it very nice and to be quite thorough. We will use it in the future to advertise positions as they come available. Thank you again.
This is the first time that I had the opportunity to read your newsletter and I enjoyed it very much. I look forward to reading future publications from your company. As an Instructor I am always looking for short informative articles to share with my class. Thank you and keep up the good work.
I have found a job through your website. I was contacted within 3 weeks of posting my resume. Thanks!
Thank you for your help Linda. We did hire someone and putting an add on your website was the best thing we have done in looking for employees and we will spread the word and start here when we need to hire again. Again thank you for your help, it was definitely a positive experience.
Thank you so very much......I have always had such wonderful success when using your website I am really looking forward to finding my new dental position with your help again !!!!
I'm just writing to tell you that I have been working now for a month. After I put my resume on Dentaljobs.net I got a working interview the very next day. So once again thank you so much for your wonderful website.
I just wanted to let your company know that because of this site I have found a wonderful job.
I had 2 job offers from your website. Thank you and I will certainly use the website in the future as well.
Thanks so much for the notice about the class on Feb. 25. I really needed the units and the time worked out great. I wouldn't have known about it otherwise.
This is a wonderful site full of useful information.
This is a great website to find a job in the dental field. I found my current job on this site and have been employed there ever since! Thank you dentaljobs.net!
Thank you so much for your website! I have taken a job as a RDA thru DJN. Thank you again.
I have already heard from a Dentist in my area and my resume was posted for less than 3 hours!
I have appreciated your newsletter and hope to continue receiving it.
Now that you have so beautifully explained just how the website works it reconfirms my initial belief that your service process exceeds all others. Much, much thanks.
Thank you for the advice, and thanks for fixing my resume. I have found your website to be a great resource.
I started my new job, & my resume was only posted less than a week, thank you!!!
Thanks for having this exceptional service available to me! I haven't had a spot to fill in my office for 10 years and I know that your site will be a place the best candidates look. Cheers
From the years when you stared your website until now, I am very please that all the settings have remaining constant but practical, all the sites are very useful.